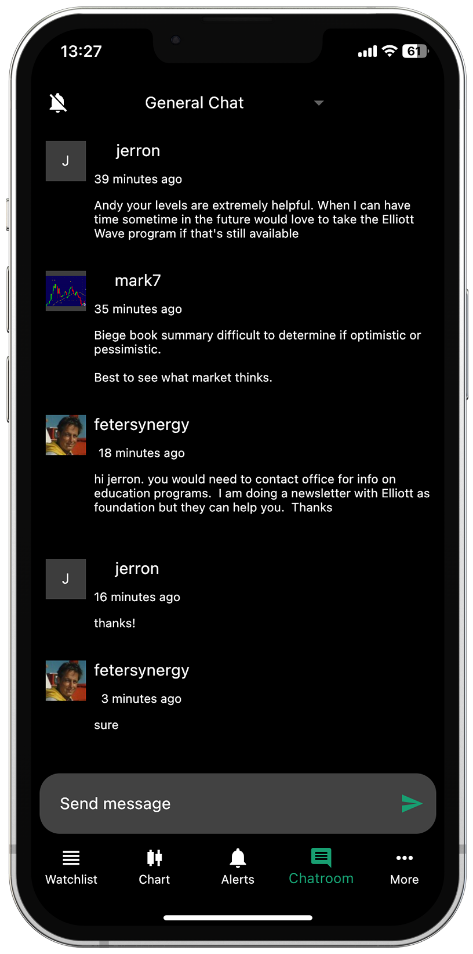 World-Class Platform
Our Chatrooms are built on Wallstreet.io's world-class technology, ensuring a smooth, secure, and responsive experience that meets the needs of modern traders.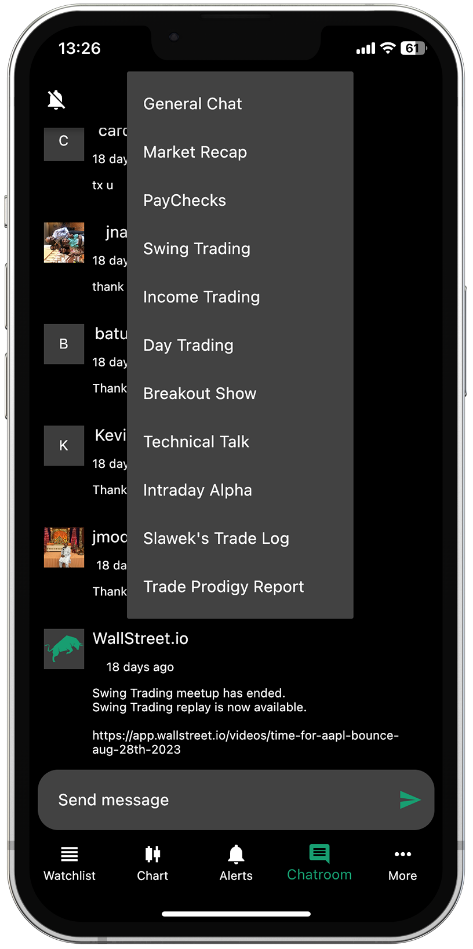 Learn from Success
Engage in meaningful conversations with some of the industry's most successful and innovative traders. Find mentors or become one yourself.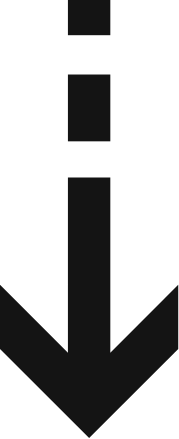 In the markets, sentiment and context are everything, and our Mobile Chatrooms are designed to be your constant companion to help you gauge just that. They provide the quality discourse and real-time insights you need to take your trading to the next level.